Diverse and inclusive workplaces are more productive and profitable. Our programs help your organisation to recruit, retain and promote high performing women, and build a culture where everyone can thrive and feel safe.
HELEN MCCABE
FOUNDER AND MANAGING DIRECTOR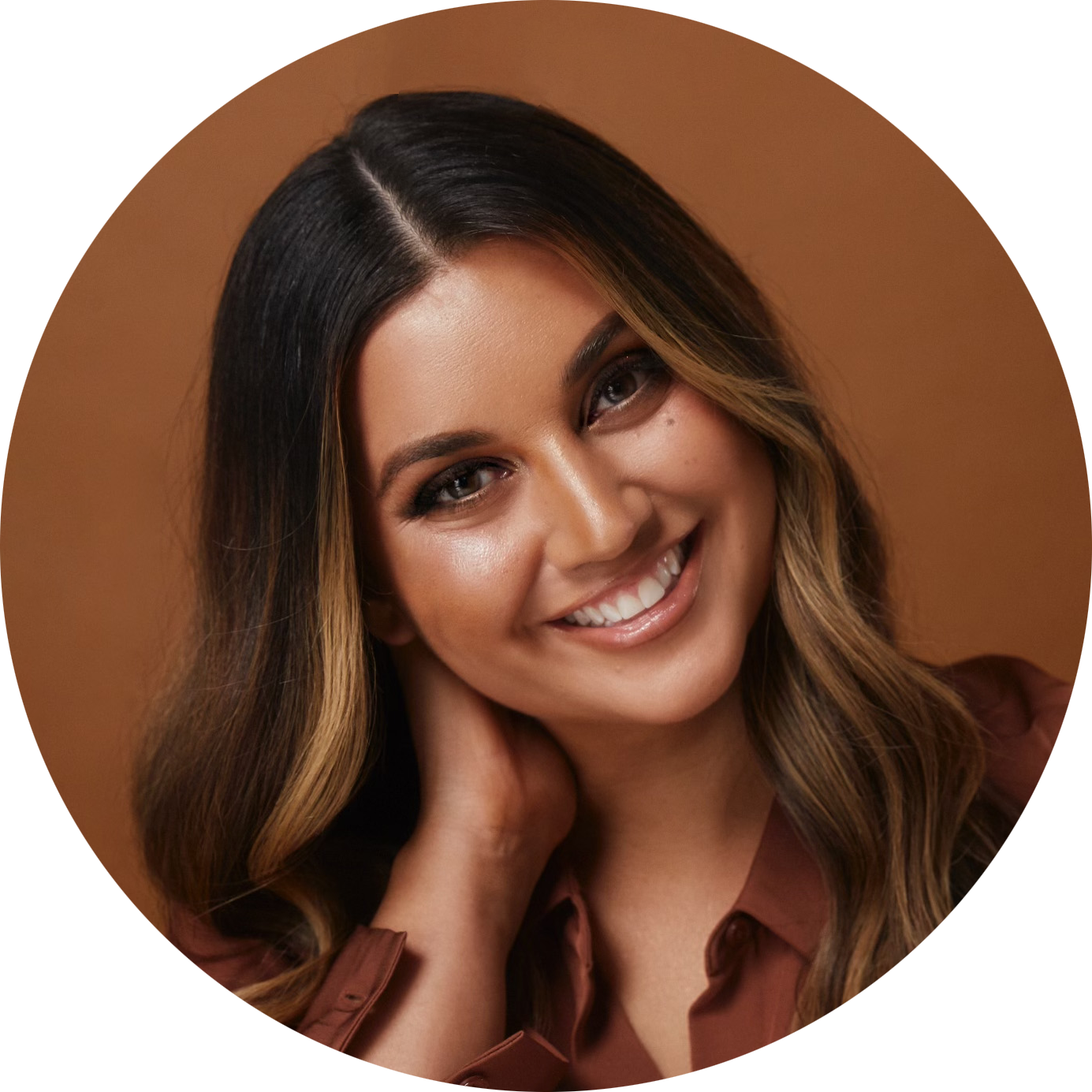 JAMILA RIZVI
DEPUTY MANAGING DIRECTOR
Future Women is the only Australian organisation of its kind. We help employers create a culture that supports and celebrates women, improving recruitment, retention and promotion.
Pursuing gender equality isn't just the right thing to do, it's the smart choice too. The presence of more women in your workplace reduces risk, increases value, boosts productivity and improves culture.
Future Women's first class team are experts in media, leadership, gender equality and online learning. We offer an innovative suite of programs and products that support your organisation to realise the benefits of gender equality.
Future Women's offers three 12-month professional development courses that are designed to suit women at every stage of their careers. Our programs will help your organisation to:
Recruit, retain and reward mid-career female talent
Demonstrate ongoing commitment to your employees' professional development
Better understand the leadership journeys of your female talent
Harness the human capital results of 12 months of first class leadership training
"The course didn't meet my expectations. It exceeded them. This was the best online learning environment I have ever experienced - both professionally and through personal studies."
— PLATINUM+: EMERGING LEADERS MEMBER
Change Makers recognises that for too long, men have been left out of the gender equality conversation. The program is for mid-career to senior men and provides the tools, language and confidence they need to build inclusive, gender-equal workplaces.
Change Makers is the only program of its kind in Australia, endorsed by Sex Discrimination Commissioner, Kate Jenkins. Change Makers is key to building more collaborative, productive and respectful teams, workplaces and communities.
Find out more about the Change Makers.
Help your female leaders feel confident in their ability to communicate with impact and influence. The FW Masterclass Series comprises live, virtual sessions delivered by experts in their respective fields.
These exclusive masterclasses will advance your female team's communication, presentation and media skills, and help them recognise and utilise their sphere of influence.
Find out more about the FW Masterclass Series.
"I wanted to say thank you for an inspiring few days. [They] were fantastic facilitators, creating a very safe and welcoming environment from the outset which enabled the group to maximise the opportunity we were afforded."
— CHANGE MAKERS PARTICIPANT
Diverse and inclusive workplaces are better for business, boosting both productivity and profit. Leading employers know that it takes more than a pay package to stay competitive in a tight labour market, and that good culture doesn't happen by accident.
Agenda by FW are gender equality and DE&I experts. We act as your partner and critical friend, creating bespoke strategies that work for your organisation, not against it. Our team of passionate specialists bring a balanced, evidence-based and intersectional approach, helping you to drive the structural and cultural change needed for real, sustainable results.
The Agenda team takes time to really get to know your organisation, to understand its challenges and retrieve the necessary data. From there, we provide cutting-edge, practical advice and strategic actions that help you reap the benefits of diversity, equity, and inclusion.
Future Women hosts events with impact. We bring together speakers of the moment, in curated, special locations, with audiences who want to learn. The benefits to your organisation of aligning with our premiere or bespoke events are significant.
Whether you want to host a joyous breakfast celebration for International Day of the Girl, an intimate evening of drinks exploring women's leadership, or a panel event where audiences get to hear from industry experts, Future Women is here to help.
Our events team works closely with your organisation to understand your values and aims before developing an event opportunity we know will deliver for you and our audience.
Want to know more about our approach to online learning?
Future Women's learning programs utilise best-practice delivery methods to ensure outcomes for our learners and partners. Read about our Active Learning Methodology.
Have you got a problem that's particularly complex? Future Women creates bespoke offerings for individual organisations, and welcome the opportunity to discuss your objectives and how we can build a partnership together.
We work hand in hand with employer organisations that want to recruit, retain and promote women. Thank you for your interest in Future Women. We look forward to hearing from you.